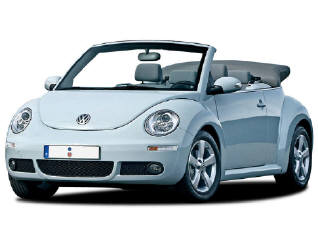 Q - I have bought a hood on the Internet, will you fit it for me ?
A - Afraid not! Every hood that we supply is of the upmost quality. Our hoods are all sourced from long standing reputable hood manufacturers, of which there are only a few remaining. Many of the hoods that we supply are manufactured by the same companies that made the hood for your car when it was new. Many hoods bought on Internet selling sites are of low quality, they are ill fitting and they do not represent the standard or quality of workmanship that we insist on. Our advice is, you get what you pay for and you don't want to be replacing a hood again in a years time. If you buy a hood from somebody else, ask them to fit it for you. If they don't fit them, then don't buy the hood because most likely, nobody else will fit it either...including us!
If you have a question which is not covered by those below, please call us or e-mail us at carhoods@hotmail.com
We will do our best to help with any queries you may have.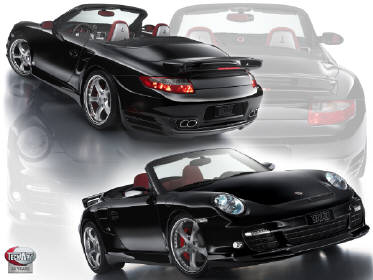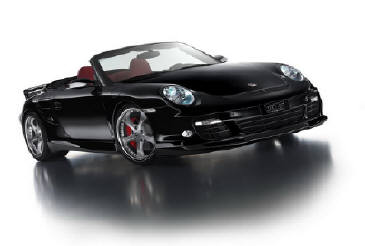 Q - My hood is leaking around the windows, doors and at the windscreen?
A - Everywhere that the hood meets the bodywork there are rubber seals. Over time, these rubber seals break down in their make up. They will often become damaged or broken. These problems result in water leakage and wind noise. The seal could be letting in water at one point, and the water will travel along the seal and exit inside the car at a different place. This is a very common problem and can sometimes not be easy to trace. Seals also harden and lose their springiness and therefore do not do their job properly. Check all of the rubber seals to make sure that they are supple and in good order. Seals can be replaced but they are main dealer parts only so they can be expensive. The hood could also have been punctured by a sharp object and if it is a mohair hood it may be harder to locate because the water will travel everywhere along the interliner. Once the gossamer layer or waterproof layer has been broken, the roof will leak. Leakage will also occur if a cheap low quality hood has been installed. These usually are ill fitting, they have a short life and their waterproof barriers erode quickly. Always buy your hood from a reputable dealer.
Q - Are your hoods made to the exact original specifications?
A - Car Hoods Ireland is the countries only dedicated hood supplier. We endeavor to replace every hood with the original specification. Most hoods that we supply are made by the the original manufacturer of the hood fitted to your car when it was new. Advances in manufacturing mean that the hood that we supply is the same if not better than the original. The life of a cabriolet hood depends on how well it is looked after. A hood should last anything from 5 to 12 years.
Q - What is the difference between Mohair and Vinyl PVC ?
A - Mohair is a different material to vinyl. It comprises of three layers. The first layer is a thin material 'backing' onto which is a bonded heat sealed gossamer water barrier. Over this is a bonded hard wearing waterproofed cloth material. The three layers are laminated together to form a hard wearing waterproof barrier. Mohair hoods are available for nearly all cars and will be fitted to more expensive Cabriolet vehicles as standard when the car was first manufactured. The appearance of a mohair hood is superior to that of vinyl. There is also less chance of mohair material becoming brittle with time as vinyl hoods do. Vinyl hoods comprise of a material base layer over which is bonded a vinyl / PVC water barrier. Both these materials provide good all weather properties.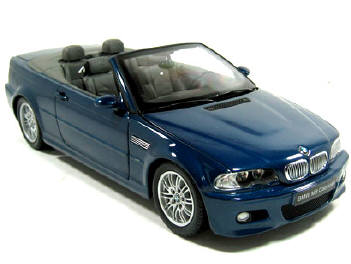 Q - My hood is loose over the windows causing wind noise, why?
A - In nearly every cabriolet there are side tensioning cables. They are threaded through the outer hood at different places and are usually attached to springs which tensions them as the hood is opened and closed. The cables are there to hold the hood securely in place at certain points. With time, these cable corrode and break as do the linkage points to where they attach. To replace these cables on most models requires the hood to be either partially or completely removed. Car hoods Ireland can and will only address this problem during the fitting of a new roof. It is not easy to determine the condition of these cables and linkage points until the old hood is removed therefore they are not quoted for and will be charged for on the completion of fitting. Side cables are from €15 each. Rear cables are from €50 each.
Q - How long will it take to fit my hood?
A - If you place an order with us and pay the fitting deposit, it usually takes up to five working days to get delivery of your hood. This includes hoods and Colours which are not in that much demand and are therefore not in stock by the manufacturer, these hoods are made to order. We do carry a stock of the most popular hoods. We will usually complete the job in around ten to fourteen days from the time of ordering. When we order the hood, it can take seven working days to get delivery. After this time, it depends how quickly you can get the car to us. We are very flexible on fitting, and will fit your hood at weekends or overnight if it is required. The time it takes to actually fit the hood varies with the model and condition of the car, but with the exception of some models we usually plan to allot a day for each fit.
Q - Do you repair cabriolet hoods?
A - We do not undertake any type of repairs whatsoever. It is not viable for us to do so. Repairs to damaged hoods would normally require the hood to be either partly or fully removed from the car depending on where the damage is. The removal can cause many other problems such as tearing, damaging the waterproof layers, hoods cracking on fold lines, cables failing etc. Even when done, repairs are only successful for a short time. When a hood has reached the end of it's life, it's time for a new one, any type of repair is just a false economy.
Q - Do you replace damaged plexiglass rear windows ?
A - We only supply or supply & fit plexiglass windows for MG & MGTF models which have removable window sections. There are companies which replace stitched Plexiglass windows, but these are mostly in the UK. Unless the hood is removed and the window is stitched in and sealed using the correct machinery, this repair will only leak in water as it cannot be sealed sufficiently. Companies claim that they can do this but we have never seen a successful one done. Ask them for a guarantee if you go this route and it's very likely that you won't get one. It is a false economy as it is also expensive to do.
Q - If I decide to fit my own hood, how easy is it to do?
A - If it was easy, we would not be in business. There is a set procedure to fit a cabriolet hood and all models and proceedures are different. Some are possible to fit, others are extremely difficult. We will advise you on the ones that you could fit and the ones that you should not attempt. We will give you basic fitting instructions for some models if you buy a hood from us, but you must understand that we cannot accept returns of supply only hoods for obvious reasons. We will help you as best we can.

Q - How do I care for my new cabriolet hood?
A - When your hood has been fitted it will more than likely be very tight and possibly difficult to close. Leave the hood in the closed position for at least two days, preferably on a warm day. This will allow the hood to stretch to its correct level. To clean your hood, use a soft cloth and a light detergent. A small nylon nailbrush can be used to remove stains such as mould, water marks or bird droppings etc. Do not store the car with the hood down especially when wet. Operate and lubricate the opening mechanism frequently to avoid seizure. NEVER POWERWASH A HOOD TOO CLOSELY!